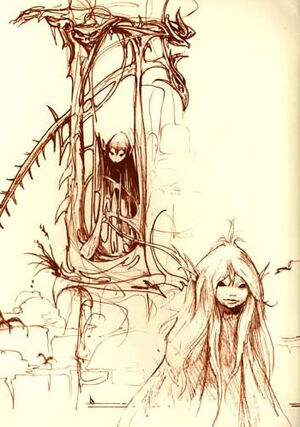 "The Crystal" was a working-title of an early story concept for The Dark Crystal. A pitch brochure for "The Crystal" was published by Jim Henson, Brian Froud, and Michael Frith in 1978. The brochure featured text based on Jim and Cheryl Henson's initial story outline. The 20-page presentation booklet served as a device for Henson to attract financial backing for the project. It would be take more than four and a half years of continuous work until the film would reach the big screen, and many story elements changed during those years.
A reproduction of the initial brochure was released with the "Collector's Edition" re-release of The World of the Dark Crystal in 2003. At the time it was said that copies of the original brochure were so rare that less than a dozen original copies were known to exist.
Community content is available under
CC-BY-SA
unless otherwise noted.